Metal Stainless Steel Enclosures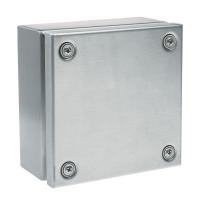 maximize
Cover screws, assembly screws and plugs are included.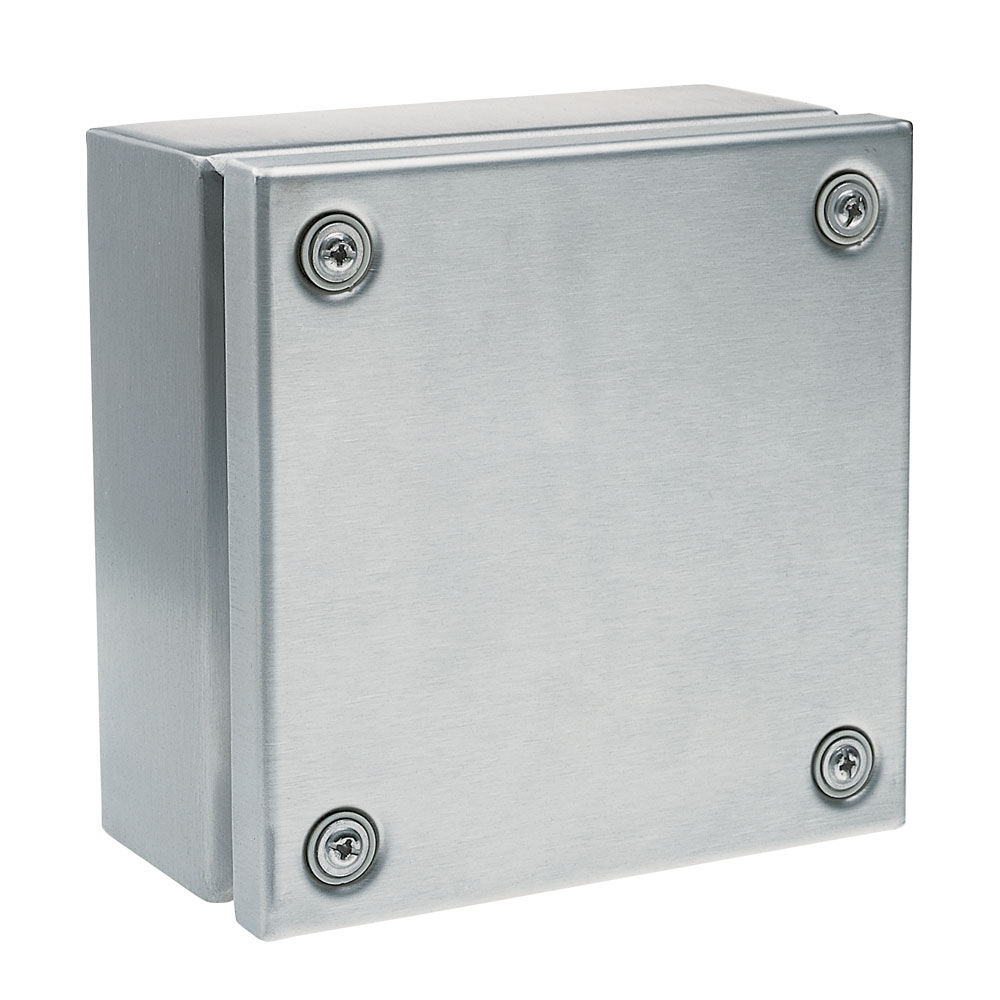 Metal Stainless Steel Enclosures, Plain Sides
15.75" x 15.75" x 4.72" (400 x 400 x 120mm)
Stainless Steel Enclosures with Plain Sides not painted.
Assembly and machining services of your enclosures are available on request.
Drawings with additional dimensions can be furnished on request.
Size
15.75" x 15.75" x 4.72" (400 x 400 x 120 mm)
Hummel
Enclosures made of Stainless Steel
---
Features
These Enclosures are made of 304 Stainless Steel and are used in terminal boxes.
Standard equipment includes a perforated mounting angle to facilitate installation of the mounting plate or DIN rails. This makes it possible to drill access holes for cables anywhere along the sidewalls.
We offer acid resistant AISI 316 Stainless Steel solutions upon request.
Technical Data
Impact
IK 09 (-25°C...+35°C)
Operating Temperature
-30°C to 80°C (-22°F to 176°F)
Standard Color
AISI 304, Natural
Gasket
PUR (Polyurethane)
Cover Screws
Stainless Steel with Dryflex (SEBS)-Gasket
Related Accessories